Welcome
Materialize the Moment
The movement is well underway, and your time has arrived in the heart of it all. Instantly belong in the best of Downtown LA at SB Manhattan, where timeless exteriors and brick walled interiors give way to spacious loft settings, professionally managed and modernized to meet your DTLA moment. Keep your head in the clouds on the rooftop pool, hit the ground running in the Historic Core, and freestyle 1 and 2-bedroom apartments and penthouses your way. SB Manhattan is the place, the time is now, and the era is yours. Exciting renovations & improved amenity spaces coming soon!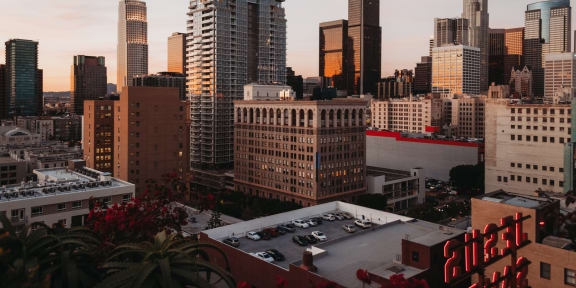 Amenities
Big Loft Energy
Comfort zones await. Step in and note how vaulted ceilings and 8-foot entryways match Downtowns magnitude, while providing space to embrace what is yours. Work remote in the company of polished floors, modern appliances, and central AC. Find new rhythms in the fitness center and unlock essential conveniences with on-site laundry, parking options, doorman greetings, and 24-hour security. Penthouses offer personal rooftop patios and unique mezzanines, while most lofts enjoy two elegant bathrooms with luxurious touchpoints. Professional management and security ensures that your legacy is yours to define.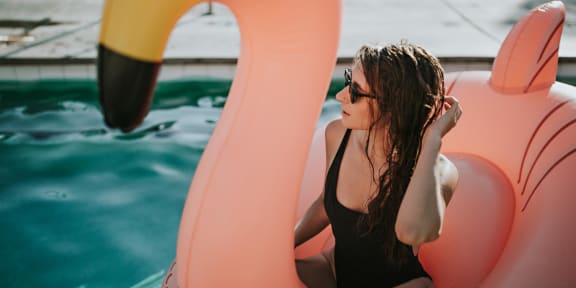 Neighborhood
Channel the Core
heres a flow to Downtown, and SB Manhattan puts you in the slipstream at Spring Street & 6th. Step down from the lobby entry and channel the concrete jungle in its many artistic forms across hotel rooftops, underground clubs, Art Walk galleries and majestic theaters. Head north for artistic encounters at Grand Park and The Broad Museum. Venture east for Arts District shopping and the instagrammable eats of Smorgasburg LA. Dip south to the Los Angeles Flower Market for a new apartment centerpiece, or head west for BLOC shopping and banner-raising nights at LA Live. Culture knows no bounds.
Now Leasing
The loft of your dreams. The time of your life. Why not have both? Applying is easier than ever.
See It Yourself
Have a look around and imagine yourself downtown at SB Manhattan. Our leasing professionals have the keys ready.
Locate us
Undeniably in the Mix
In-person tours for prospective residents are available by appointment. Please call us today to schedule the start of you Downtown LA adventure.